Japanese Document Review Staffing
Japanese Doc Review is the only Japanese-fluent staffing solution that can assist with your Japanese language discovery needs.  We are positioned unlike any other staffing company in North America.  We are deeply familiar with not only the requirements in eDiscovery and project management, but additionally our team has collectively been involved in dozens of substantive matters typically found in complex Japanese documents with dozens of custodians and key terms.
Our recruiters speak Japanese, conducted and led Japanese review projects.  Japanese Doc Review, LLC manages the most active talent pool of Japanese Attorneys, Japanese-speaking Attorneys, JDs and Translators.
NO ENGLISH-SPEAKING STAFFING COMPANY HAS THE IMMEDIATE ACCESS TO THE JAPANESE LEGAL COMMUNITY, THE TRUST OR EXPERIENCE.
Managed Review & Hosting
We are technology agnostic.  Regardless of the platform, our Senior IT consultants can design a seamless workflow.  We take a hands-on approach and work directly with your IT department to ensure quality control.  If needed we can perform remote collections and process data in a single data center.
Our Project Managers are knowledgeable about Japanese review and have a strong relationship with our Japanese review team.  Very often, Project Managers are not fluent in Japanese, yet are tasked with the responsibility to monitor work flow and manage a Japanese language review.  
With Japanese Doc Review, our clients get both the technical support and the linguistic domain expertise.
We quickly assemble the entire team often in less time than any other agency because we know the Japanese legal market very intimately.  We are invested in the Japanese corporate and legal community.
Other agencies claim to do foreign language review, but we built an entire organization devoted solely to Japanese review.  Law firms and corporate legal departments faced with a large body of Japanese documents, need not look any further.
For larger reviews requiring a massive team composed of Japanese and English, our company has built relationships with industry leaders in the eDiscovery space.  Please inquire for details and quotes.
Review Facility

 
The size of the project, the duration and costs may not permit on-site review.  Japanese Doc Review is positioned to scale according to the ever-changing needs of the review.  We offer turnkey review facilities in Los Angeles, San Francisco and New York that are secure and are located in Class A office space equipped with computers, furniture, printers, copier and fax machines.
Japanese Review Facility: Los Angeles
Our central review facility in Los Angeles is optimized to scale to any size review, up to over 30 Contract Attorneys, JDs, and Japanese-fluent Professionals
Union Bank Tower                               Lobby Entrance                            Conference Room


Scalable solutions to ramp up review for any size and in all major locations in the US, including San Francisco, New York, and Orange County


Hardware such as dual monitor computers, printers and fax machines


Office amenities located in a premier Class A building that includes conference space and large-scale review capacity in high-quality office space


24/7 Tech support


Below are just a few professionals in our global network.   Please contact us directly for specific needs, as our talent pool is easily the largest in the industry.  All inquiries are maintained with confidentiality.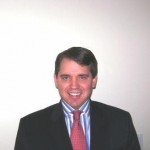 Troy
Troy is a Japanese-speaking attorney with over 10 years of experience living and working in Yokohama, Japan.
Troy graduated with honors from the University of Utah with a dual bachelors in Japanese Language and Asian studies, and a Juris Doctor from Michigan State University College of Law. He is a member of the State Bar of Michigan.
Troy gained court room experience at the Wayne County Prosecutor's office in Detroit, Michigan, before conducting all levels of document review in Japanese for patent infringement, white collar crime, and class action product liability cases. In addition, he has served as adjunct faculty teaching business law at the University level.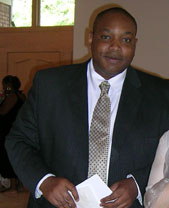 Randy H.   
Randy came to the Monterey Institute of International Studies after nearly 15 years of service in the public and private sectors in Japan and the United States.  In his first position,  he worked as a Coordinator for International Relations for the City of Omuta located in the prefecture of Fukuoka, Japan.
Randy also worked as a Senior Network Engineer for the Global Crossing Corporation in Tokyo.  In addition to this, he helped to establish the Toyota Boshoku Corporation's North American venture where he worked as Senior Sales Engineer responsible for business expansion where he managed business revenues of over 2 billion dollars in a period of less than four years.
Randy has also conducted e-discovery Japanese language document review support at various law firms.
Randy is fully functional in Japanese and has studied German, Vietnamese and Kiswahili. Randy received a certificate in Japanese at the Stanford University Japan Center, Kyoto and graduated from University of Michigan, Ann Arbor, with a concentration in Japanese and Marketing.
Michiko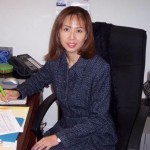 Michiko holds a JD and has worked on many Japanese language document projects. She has over 10 years of experience, including extensive Japanese and English document review.  She made the Dean's list in law school and holds a real estate license. She has also worked as a Paralegal for many years.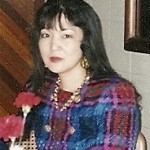 Mami
With over 20 years of professional experience, including Japanese document review, Mami graduated with a degree in Chemical Engineering.  She has worked as a consultant, technical translator and cultural liaison.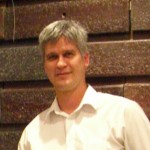 Raymond C.  
Raymond returned to the US in 2011 after over 20 years of living in Japan. Since returning he has worked on a number of Japanese document review projects in New York and Los Angeles. He has extensive technical translation experience covering a diverse range of fields including laboratory equipment, residual chemical protocols, and circuit board surface mount machines.
In addition, he founded Dinosaur Ltd., a leasing and construction company in Japan. Through this company he gained experience related to Japanese construction related matters, import into Japan, and commercial bank loans in Japan.
Raymond graduated from UCLA with a bachelors degree in biochemistry and was a member of the Chigasaki Rotary Club for 7 years. During that time he led the Group Study Exchange team from Japan that visited Belgium and Luxembourg district of Rotary International